Championing Change: Celebrating Dr. John McLaughlin and Welcoming Dr. Jennifer Brooks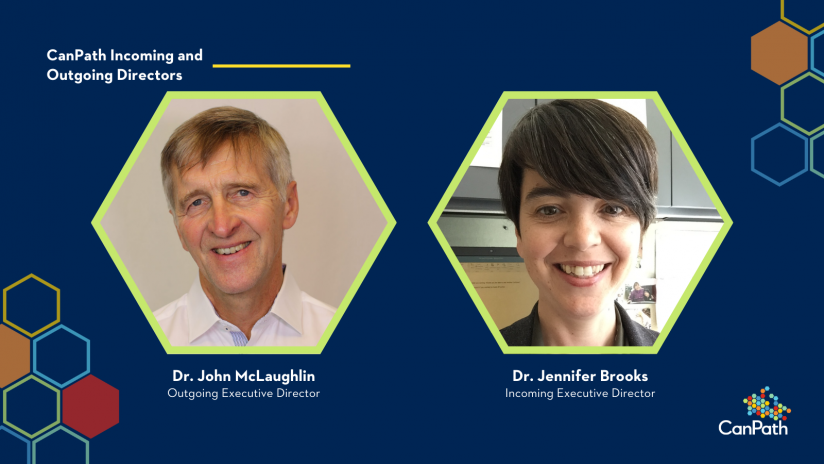 Dr. John McLaughlin will soon retire as CanPath Executive Director and has been awarded Professor Emeritus status, while Dr. Jennifer Brooks will assume the role starting October 2nd.
The CanPath team is delighted to announce that Dr. John McLaughlin has been awarded Professor Emeritus status by the University of Toronto (U of T). This recognition is a testament to his profound impact on public health scholarship, population health and epidemiology in Canada.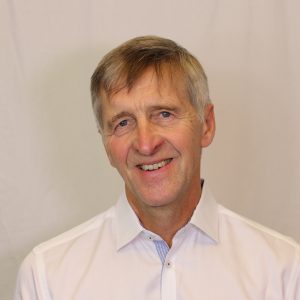 Dr. John McLaughlin, PhD (U of T), MSc (Queen's), BSc (Queen's) joined the faculty of Dalla Lana School of Public Health (DLSPH) – then the Department of Preventive Medicine and Biostatistics – at U of T in 1989 and was promoted to Full Professor in 2007. Over 34 years, he supervised 17 graduate students, was on over 70 thesis and examination committees, taught hundreds of students in epidemiological methods, research methods, and public health, received many research grants and published over 330 peer-reviewed publications.
"It's because of John's influence and impact in Canada as a scientist and health system executive that I asked him to join me in helping transition CanPath to its new home at U of T and DLSPH in 2018 and take on the Executive Director role," says Dr. Philip Awadalla, CanPath National Scientific Director. "His exemplary dedication and unwavering leadership have been a cornerstone of our success and operations, and we celebrate his continued journey in this new role."
When based at U of T, he was recruited to head the Epidemiology & Biostatistics Program at Mount Sinai Hospital's Samuel Lunenfeld Research Institute, where he secured funding and recruited new members to more than double the size and scope of the unit. This allowed him to establish and lead the Prosserman Centre for Health Research at the Lunenfeld, Canada's first molecular and genetic epidemiology centre, which continues to make major contributions to this day.
As Vice President and Senior Scientist at Cancer Care Ontario (CCO), Dr. McLaughlin advanced evidence and applied it in cancer prevention and screening, such as in leading the launch of Canada's first population-based colorectal cancer screening program. At CCO, he also fostered significant growth in disease prevention research, including as founding director of the Ontario Health Study, Canada's first large-scale, population-wide, prospective cohort study. In collaboration with many, this foundation enabled the creation of the pan-Canadian cohort that is now CanPath.
As we bid farewell to John, the CanPath team is also thrilled to introduce everyone to Dr. Jennifer Brooks as our incoming CanPath Executive Director, who will be starting in this role on October 2nd.
"It has been an incredible privilege and honour to serve as co-leader of CanPath," says Dr. John McLaughlin. "As I transition into retirement and serve as Professor Emeritus, I will remain in strong support of CanPath and a proponent of the team's collective accomplishments. I have no doubt that with Dr. Brooks as Executive Director, working with Philip and all on the leadership and operations teams, CanPath will become even more distinguished in its stature and impact."
Dr. Brooks is a tenured Associate Professor of epidemiology at the DLSPH who has a full range of experience with CanPath through her research, teaching, scholarship and service. With her impressive international reputation in epidemiology, genetics, and breast cancer research, she is joining to lead CanPath into a new chapter of discovery and innovation.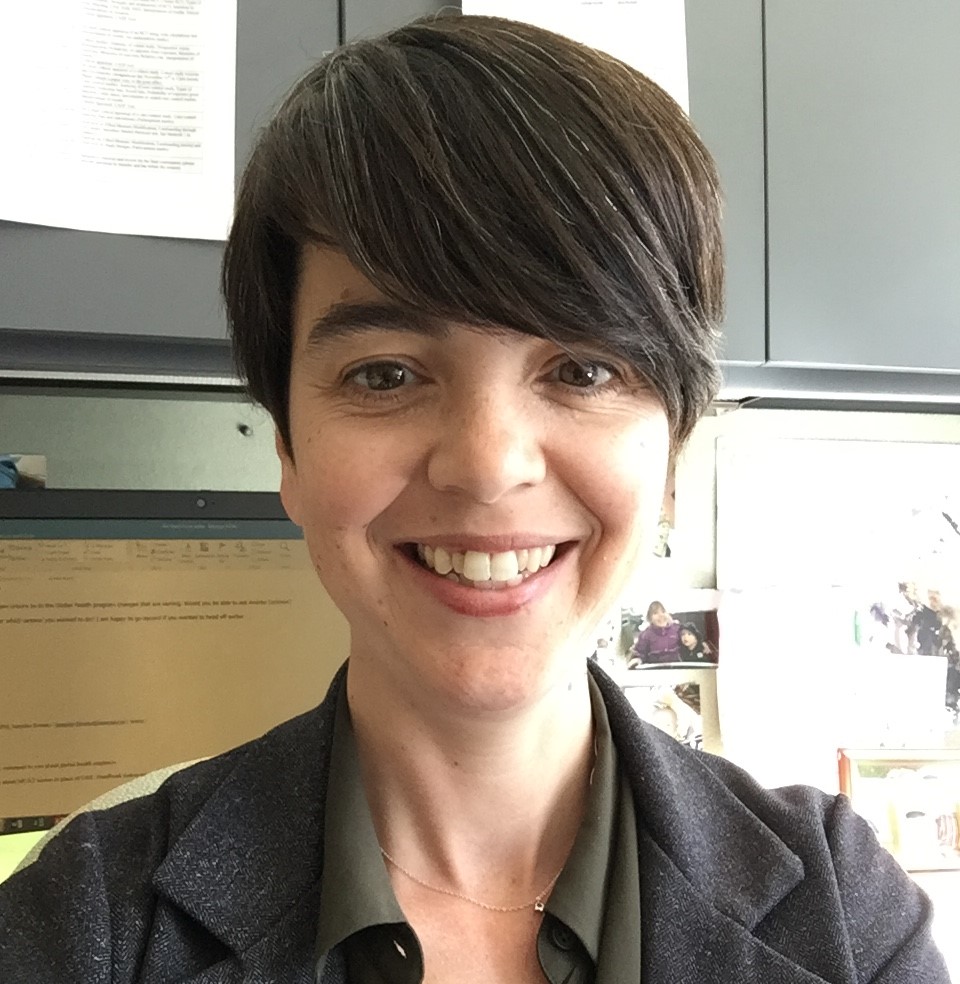 "I am truly so honoured and exhilarated to step into the role of Executive Director at CanPath," says Dr. Jennifer Brooks, incoming Executive Director. "I am eager to join the dynamic team and continue its important work in advancing population health. I look forward to building on the strong foundation laid by my predecessor, Dr. McLaughlin, and collaborating with our dedicated leadership team to make a lasting impact on the health of our communities."