Healthy Future Sask Research Project Begins: Seeking 7,000 Saskatchewan Residents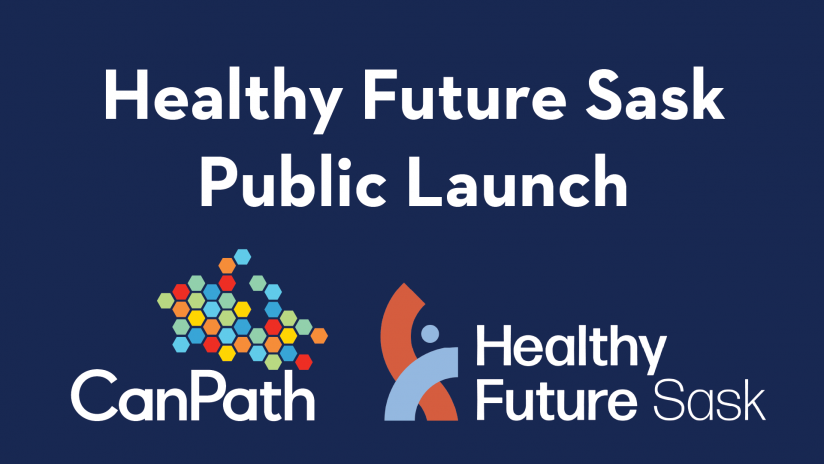 The Saskatchewan Cancer Agency (SCA) is excited to announce the launch of Healthy Future Sask (HFS), a health research project that will enable future generations to better understand the cause and prevention of cancer and other chronic diseases.
HFS represents Saskatchewan as the newest regional cohort addition to CanPath. Currently, HFS is looking for more than 7,000 Saskatchewan residents aged 30 to 74 to participate in their study. This massive collection will form a high-quality, highly-secure data pool that can be used in research studies for decades to come.
"Adding Saskatchewan to this major research project is an opportunity to be part of creating a legacy with wide-ranging impacts for generations to come," said Riaz Alvi, Scientific Director for HFS and Director of Epidemiology for the SCA. "The information within our cells can be a valuable asset towards scientific and global research while enhancing the research already being done and supported at the SCA. In addition, this study will allow researchers to use more fulsome data to understand the risks for chronic disease, including cancer."
The addition of HFS to the CanPath team represents a huge step in our 2023-2027 Strategic Plan that was recently announced, as we continue to connect with new leadership to recruit additional participants and enhance the representation of the Canadian population in our partnership.
"We are excited to welcome Riaz Alvi and the Healthy Future Sask team to CanPath," says Dr. Philip Awadalla, National Scientific Director of CanPath. "Since CanPath began in 2008, representation across all provinces has been a top priority. Bringing Saskatchewan to the partnership fills a critical gap, and we look forward to sharing learnings from our other regional cohorts to support Healthy Future Sask as they move forward."
To learn more or to sign up for Healthy Future Sask, please visit healthyfuturesask.ca.