Webinar: Healthy Future Sask: From Idea to Reality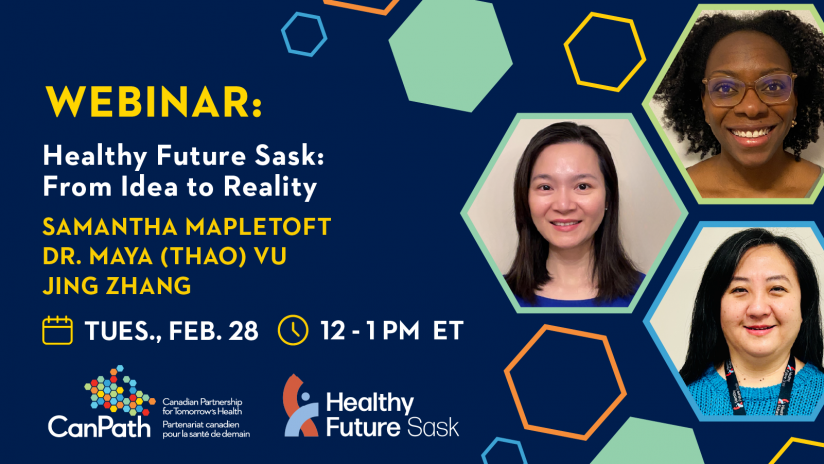 About the webinar:
In 2019, the Saskatchewan Cancer Agency was approached to expand CanPath into the province of Saskatchewan. After four years of planning, testing, an internal pilot, and guidance from established cohorts, Healthy Future Sask officially launched on February 1, 2023.  This webinar will tell the story and present the challenges and opportunities of launching a provincial research platform. Healthy Future Sask will be a valuable resource adding approximately 7,000 participants to the CanPath cohort.
Download the webinar slides
Download
About the presenters: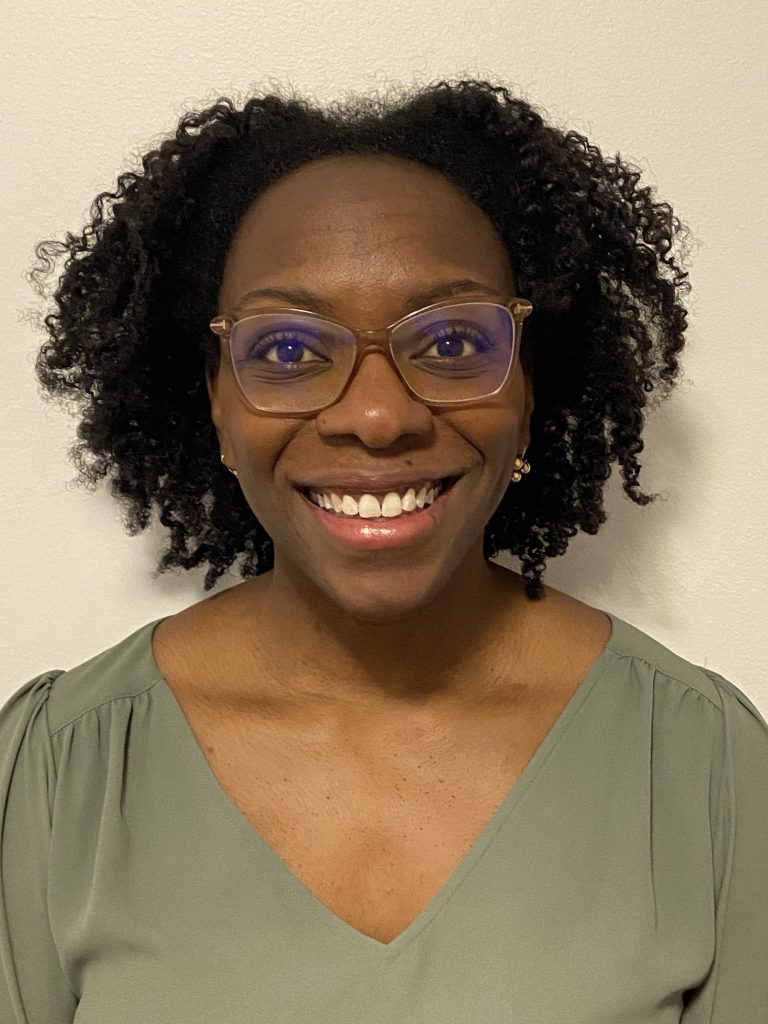 Samantha Mapletoft is the Operations Lead for Healthy Future Sask, which is housed at the Saskatchewan Cancer Agency. Samantha completed her Master of Science in Nutrition from the University of Saskatchewan. She joined the Healthy Future Sask project in October 2022 and comes to the team with 10 years of healthcare leadership experience. Samantha has led many healthcare teams through complex system-level challenges. Her areas of expertise include project management, patient/staff safety, and quality improvement.
Dr. Maya (Thao) Vu is a Program and Policy Consultant for Healthy Future Sask (HFS). Dr. Vu completed a PhD in Clinical Medicine from the University of Oxford. She joined HFS in August 2021 and brings over her experience in health research in HIV, HCV, and pulmonary diseases to her role at HFS. She has ensured the successful study set-up and operation by providing ethics and regulation compliance, study workflow, standard operation procedures, process evaluation and reports, and data quality management.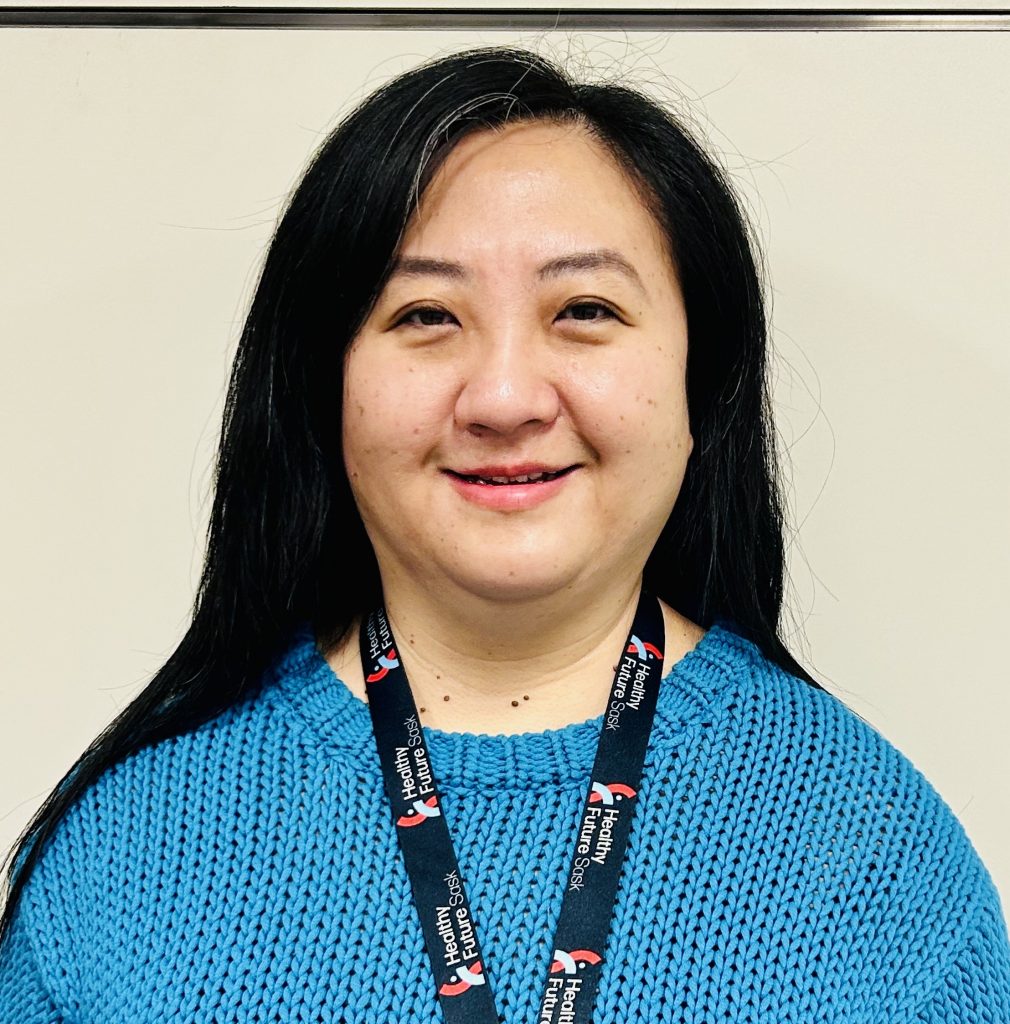 Jing Zhang has a Master of Science degree from the University of Ottawa. Her area of expertise is molecular biology, developmental biology and tissue regeneration. She has 14 years of experience in scientific research and lab management. Jing joined the Healthy Future Sask project in January 2021 and has been acting as the biosample coordinator tasked with setting up the study center and processing lab for data collection, transportation, processing and storage of participant biosamples (blood and saliva). This work involves analyzing requirements, coordinating with the Saskatchewan Cancer Agency and the University of Saskatchewan to secure space allocation, reviewing and recommending products, configuring Lab Information Management System, designing workflows, preparing Standard Operation Procedures, and providing training.
To stay up-to-date about future webinars, sign up for our newsletter!