Ingrid Giesinger Leads Data Linkage Project
Ingrid Giesinger joined CanPath's National Coordinating Centre (NCC) in March 2020 to lead an important data linkage project across the platform's regional cohorts.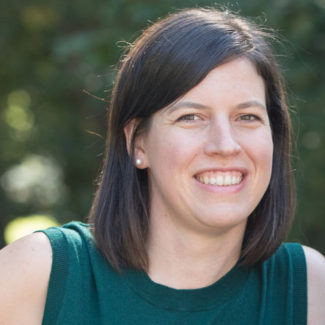 Ingrid holds a Bachelor of Science degree from the University of Calgary, a Bachelor of Education degree from the University of Toronto and a Master of Science in Health and Society: Social Epidemiology from University College London. Ingrid will be pursuing a PhD in Epidemiology at the University of Toronto's Dalla Lana School of Public Health, beginning September 2020.
Ingrid's impressive experience includes several years as a statistician with the British Civil Service in the Ministry of Justice and later the Department of Health where she generated and utilized linked administrative data to inform, develop and evaluate policy. In 2016, Ingrid led a team in the development of an alternative compensation scheme for birth injury, exploiting existing administrative data to inform the policy development. Her team was awarded for Open Policy Making, and highly commended for Analysis and Use of Evidence in Policy by the Department of Health England.
Most recently, Ingrid served as a research scientist for mortality studies with the World Trade Center Health Registry in the New York City Department of Health and Mental Hygiene. In this role, Ingrid designed and led scientific studies in the areas of mental and physical health outcomes, including mortality, following exposure to the 9/11 disaster among civilians and rescue/recovery workers. She also revised the mortality data linkage methodology and protocol for mortality detection, addressing systematic bias detected through the evaluation of algorithms which process National Death Index search results.
Ingrid's data linkage work with CanPath includes:
Preparing a report that summarizes current practices, challenges, opportunities and potential solutions for making linked health administrative data accessible for CanPath research in multiple provinces;
Analyzing provincial variation in processes and summarizing pan-Canadian efforts to standardize algorithms for the generation of outcomes using administrative health data;
Developing a plan for CanPath national linkage to make cancer registry data available;
Comparing algorithms that generate outcomes using administrative health data across the provinces;
Developing a guide for researchers on how to gain access to administrative health data and consistently derive outcome data across regions.
"Participants in cohort studies give up a significant amount of time to support research. I am excited to add to this tremendous resource, by progressing data linkage with existing sources of administrative data. Through linkage, we can add to the versatility of the data, without further burden to the participants."
CanPath is thrilled to welcome Ingrid to the team and we look forward to working with her until August 2020.