Webinar: Predicting diseases through machine learning models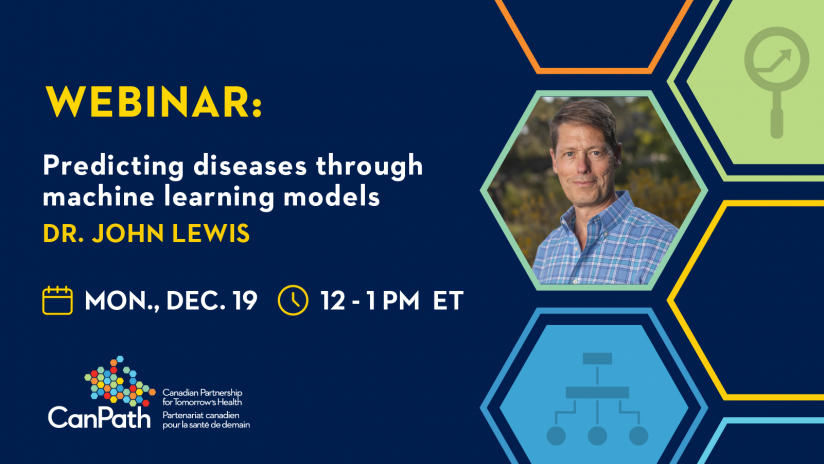 About the webinar:
How can we improve our understanding and ability to predict different diseases? Dr. Lewis created disease prediction models using CanPath questionnaire data. A standardized data analysis platform was used to create different types of disease predictive models that will contain insights about risk factors for the disease. Some of the advanced models in this platform have been previously applied to predicting prostate cancer and have shown significantly better predictive accuracy than the best publicly available prostate cancer predictive models.
This platform can be efficiently applied to the prediction of dozens of diseases, such as cancers, cardiovascular diseases, pulmonary diseases, diabetes, and neurological disorders, using CanPath questionnaire data. Once all predictive models have been created for each disease, the models can help us understand the global risk factors of diseases, as well as how risk factors change for different subpopulations, such as over different ages and genders. The predictive models will be made available for public use and new insights about disease risk factors will be published to improve our understanding of diseases.
Download the webinar slides
5 MB
Download
About the Presenter: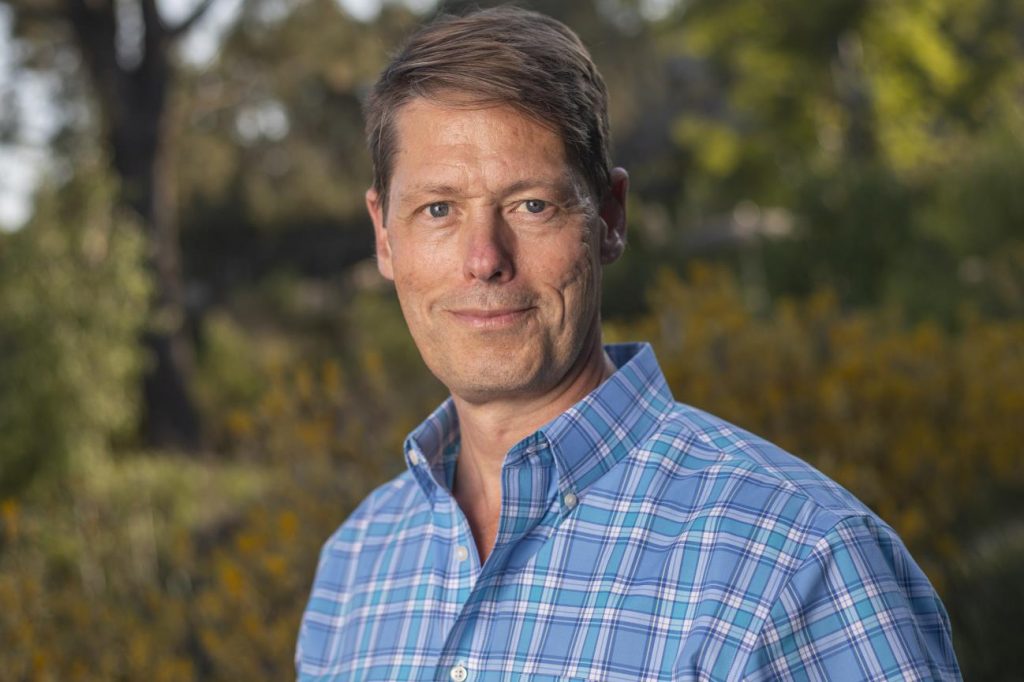 Dr. John Lewis holds the Bird Dogs Chair in Translational Oncology at the University of Alberta and is a Professor in the Department of Oncology. Dr. John Lewis's research interests lie in the areas of nanotechnology and imaging as they relate to oncology, infectious diseases and age-related disease. His group is focused mainly on the study of the spread, or metastasis, of cancer using advanced live imaging techniques.
Dr. Lewis is an active entrepreneur and has founded several biotechnology companies, including Entos Pharmaceuticals, Nanostics, OncoSenX and Aegis Life. Nanostics is an Edmonton-based healthcare biotechnology company focused on the development and commercialization of novel, non-invasive diagnostic tests. Their lead product, ClarityDX Prostate, is an accurate blood test to diagnose aggressive prostate cancer.
Dr. Lewis is the Founding Member of the Alberta Prostate Cancer Research Initiative (APCaRI). APCaRI is a multi-disciplinary team of over 300 prostate cancer scientists, physicians, patients, and healthcare employees and an international collaborative network focused on the clinical translation of innovative prostate cancer research from the laboratory to the clinic. APCaRI has 8 accruing trials open in 2021, including the Alberta Prostate Cancer Biorepository, a prospective study that has recruited more than 9000 patients and amassed over 300,000 biosamples connected with patient-reported and clinical outcomes, and the Alberta Prostate Cancer Registry, a continuously updated database of all Albertan prostate cancer patients linked with those in 14 countries through Movember's TrueNTH Prostate Cancer Registry.
To stay up-to-date about future webinars, sign up for our newsletter!