Webinar: The Canadian Network for Advanced Interdisciplinary Methods (CAN-AIM) in Comparative Effectiveness Research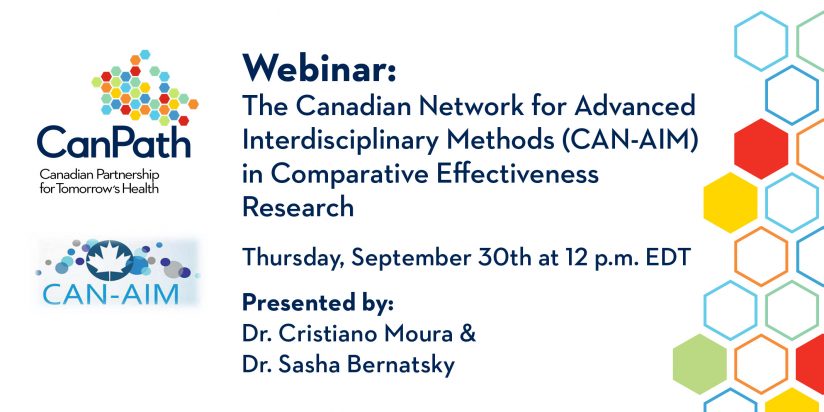 About the Webinar:
Adverse drug events will cost the Canadian healthcare system about $18 billion in the coming year and cause over 22,000 deaths. The Canadian Network for Advanced Interdisciplinary Methods for comparative effectiveness research (CAN-AIM) responds to drug safety and effectiveness concerns from Health Canada and other regulators. To do so, CAN-AIM depends upon real-world cohort data, including CanPath.
Already, CanPath data have been used by CAN-AIM to study hypertension, diabetes, and other important topics. In this webinar, the CAN-AIM team will illustrate the use of linked drug dispensation records to derive information on the longitudinal use in Canada of H2 blockers, particularly ranitidine, a drug with recently emerging safety concerns.
View the presentation slides
5 MB
Download
About the Presenters: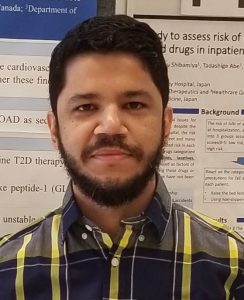 Cristiano Moura, PhD
Dr. Moura is a research associate in the Centre for Outcomes Research and Evaluation (CORE) and the Division of Clinical Epidemiology at the Research Institute of the McGill University Health Centre and a long-time CAN-AIM investigator. He has an interdisciplinary research background in epidemiology, pharmaceutical sciences, health informatics, and public health. Cristiano has authored many peer-reviewed papers on drug safety and effectiveness projects in many disease areas.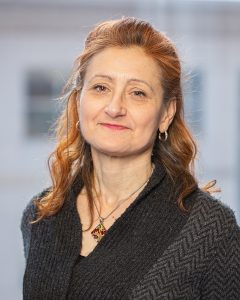 Sasha Bernatsky, MD, PhD, FRCPC
Dr. Bernatsky is a James McGill Professor of Medicine and nominated principal investigator of CAN-AIM. This national team provides novel, accurate data on long-term, real-world outcomes related to drug therapies for the Drug Safety and Effectiveness Network (DSEN), a joint initiative between the CIHR and Health Canada. Working closely with Health Canada's Marketed Health Products Directorate and other knowledge users, CAN-AIM produces highly relevant and timely studies of a wide range of high-priority drug safety and effectiveness topics. CAN-AIM also provides career advancement opportunities for graduate and post-graduate students. Through its vision and leadership, CAN-AIM is making essential contributions to building research capacity and forming future experts and leaders in drug safety and effectiveness research in Canada.