New Round of Linkage of CANUE Environmental Datasets to CanPath Data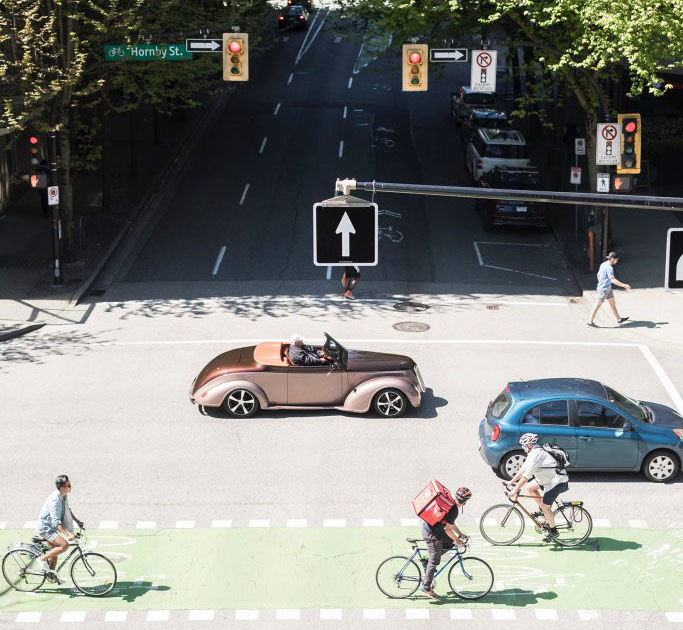 A second round of Canadian Urban Environmental Health Research Consortium (CANUE) environmental exposure datasets have been linked with the national harmonized CanPath datasets and were made available to researchers through the CanPath Portal in June. Linkage between the two platforms gives Canadian researchers access to valuable resources to examine the relationship between multiple environmental factors and health.
The CIHR-funded CANUE collates and generates standardized area-level environmental data on air and noise pollution, land use, green/natural spaces, climate change/extreme weather, and socioeconomic conditions and links this data to existing Canadian cohort studies and administrative health databases. CANUE environmental datasets were first linked to CanPath data in May 2019.
"Continued collaboration between CANUE and CanPath enables health researchers to tackle real-world problems related to environmental exposures and the subsequent health outcomes in Canada," said Dr. Jeffrey Brook, Scientific Director of CANUE and Assistant Professor at the University of Toronto's Dalla Lana School of Public Health. "Ultimately, new knowledge enabled by our partnership will help identify cost-effective actions that reduce the burden of chronic disease and minimize the impact of a changing environment."
CANUE exposures linked to baseline CanPath data were already available to researchers through the CanPath Portal. Additional years and new data made available to researchers in June include:
Canadian Active Living Environments (Can-ALE) Indices, 2006 and 2016
Material and Social Deprivation Index, 2001, 2006, 2011, 2016
Annual Nighttime Light, 2000 to 2015
Annual Weather and Climate metrics, 2000 to 2015
Annual Nitrogen Dioxide, 2000 to 2016
Annual Ozone, 2002 to 2015
Annual Fine Particulates, 2000 to 2012
Annual Sulfur Dioxide, 2007 to 2015
Annual Landsat NDVI (greenness), 2000 to 2019
Access to employment, 2016
Canadian Marginalization Index 2001, 2006
New version of annual fine particulate matter air pollution concentrations (PM2.5), 2000 to 2016
Annual water balance metrics, 2000 to 2015
Local climate zones classification, 2001, 2006, 2011, 2016
Proximity to water, 2000 to 2019
Proximity to roads by road type, 2000 to 2018
Details on how to access harmonized CanPath and CANUE data are available here.