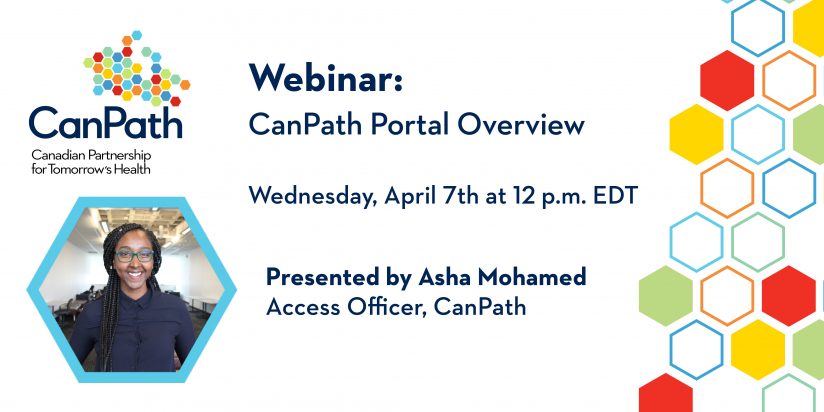 This webinar includes information about the CanPath Portal, CanPath data, and how to access it. CanPath's Access Officer, Asha Mohamed, demonstrated how to navigate the CanPath Portal and explore CanPath's datasets and variables. The webinar also highlighted how researchers can request access to the data and biosamples.
View the presentation slides
Download
Presented by: Asha Mohamed, Access Officer for CanPath
Ms. Mohamed is CanPath's Access Officer. She leads the Access Office housed at CanPath's National Coordinating Centre, which is located at the University of Toronto's Dalla Lana School of Public Health. The Access Office assesses access requests from national and international researchers for administrative completeness and ethics-related issues, responds to feasibility queries submitted prior to the application, provides support during the application process, manages CanPath research data, and generates datasets.