Ten years, 330,000+ Canadians: CPTP connects participants from coast to coast with shared goal of a healthier future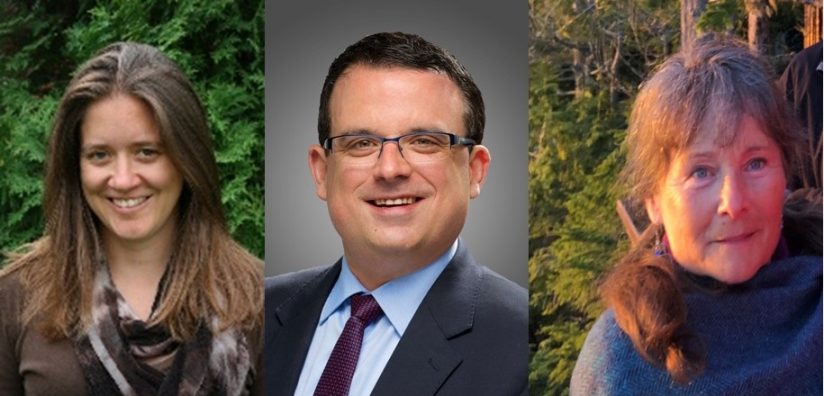 After losing her aunt to breast cancer, Krista felt powerless and wanted to help make a difference.
Marc felt empowered when he started taking a more active role in his health following his sleep apnea diagnosis.
Her Indigenous family roots motivated Sandra to get involved since she thought her genetic information might be particularly useful to researchers.
Their stories are unique, but Krista, Marc and Sandra actually have a lot in common. They're three of the more than 330,000 participants in the Canadian Partnership for Tomorrow Project (CPTP) who share a vision of a healthier Canada.
By connecting six regional cohorts across nine provinces, the CPTP is the largest data collection of its kind in Canadian history. Hosted by the University of Toronto, the CPTP allows researchers to explore how genetics, environment, lifestyle and behavior interact and contribute to the development of cancer and other chronic diseases.
When Krista Osborne of St. Albert, Alberta found out about her aunt's breast cancer, she donated her long hair to make wigs, but she wanted to do more.
"I heard about Alberta's Tomorrow Project in the news and knew that I wanted to take part and help researchers in a personal way. I wanted my life to have some value to later generations," said Osborne, who joined Alberta's Tomorrow Project in 2011.
Osborne, like most CPTP participants, has lived experience with cancer or another chronic illness. In fact, cancer is the leading cause of death in Canada with one in two Canadians affected during their lifetime.
"Canadians can have a direct impact on health research through the project and we're tremendously grateful for participants' time and investment," said Dr. Philip Awadalla, National Scientific Director of the Canadian Partnership for Tomorrow Project.
"The CPTP has united Canadians from coast to coast over the last decade, creating a living population laboratory that will improve our understanding of disease risk factors and unlock the mysteries of cancer and other chronic diseases," said Awadalla, who is also Executive Scientific Director of the Ontario Health Study (OHS) and principal investigator of Genome Canada's Canadian Data Integration Centre.
Unlocking a mystery is exactly how Marc André Sirois felt when he was diagnosed with sleep apnea in September 2016.
"I had concerns about my sleep quality and was asked to participate in a sleep study. I wore the monitor and after one month, I received some negative results. Bad sleeping habits can negatively impact your health in so many ways," said Sirois, an OHS participant who lives in Ottawa.
Sandra Slobodian agrees that mega-data studies like CPTP can uncover hidden solutions to health issues, which she believes is important for all Canadians, including Indigenous peoples.
"I think First Nations people are a great source of generational information, but may be wary of participating in research projects because many have been over studied, abused by government policies and may not trust the process," said Slobodian, who lives in Esquimalt, British Columbia and joined the BC Generations Project in 2008.
There are close to 8,000 self-reported Indigenous participants in the CPTP and Awadalla is encouraging Indigenous researchers to utilize the platform for a variety of Indigenous-led projects.
Trust is critical, not only for Indigenous participants, but for everyone. And with more than one billion pieces of health information, the size and scope of CPTP's dataset is enormous. Privacy and protection of participant data is absolutely critical, underlining the importance of CPTP's partnership with the Ontario Institute for Cancer Research, a globally recognized institute in genomic and clinical data storage expertise.
As a lawyer, Sirois understands how difficult trust can be in today's world, but his message to Canadians about the CPTP is simple:
"I'd say trust the scientific process. CPTP scientists are doing good work that's making a difference on health and it's empowering to be a part of that process," said Sirois.
"We need to stick with CPTP for the long term to make an impact, and in the meantime, let's enjoy the baby steps and small wins."
Click here to learn more about seven CPTP participants, including their personal stories with cancer or chronic disease, why they joined the study, and how they'd improve health care in their communities.
Manitoba is the only province currently recruiting new participants via the Manitoba Tomorrow Project.