Follow-up Questionnaire Data Now Available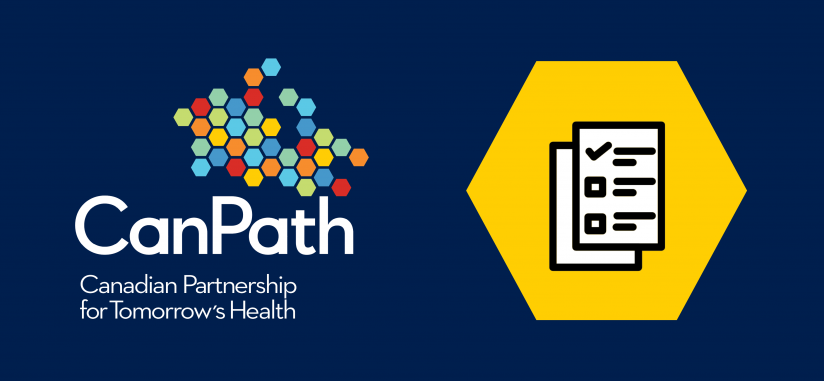 Nationally harmonized datasets from the Follow-up Questionnaire are now available on the CanPath Portal! Combined with CanPath's baseline data, this now allows for the investigation of changes in health conditions across the CanPath cohort.
Between 2016 and early 2019, over 120,000 CanPath participants completed the Follow-up Questionnaire. The Follow-up Questionnaire collected updated information on participants' health, including cancers and long-term health conditions, as well as more information on their mental health. Questions unique to this questionnaire include use of marijuana, e-cigarettes and over-the-counter drugs. These data were collected from participants across Canada by the BC Generations Project, Alberta's Tomorrow Project, Ontario Health Study, CARTaGENE and Atlantic PATH.
The new harmonized follow-up dataset includes the following:
Demographic
Health status
Medical history
Prescribed medication
Family health history
Behaviours (sleep, alcohol, tobacco, cannabis use, and e-cigarette use)
Working status
Household income
Anthropometric measurements
CanPath continues to accept access applications while working from home. Apply to access CanPath baseline or follow-up questionnaire data for your research today!