CANUE releases new Environmental Exposure Datasets on CPTP Portal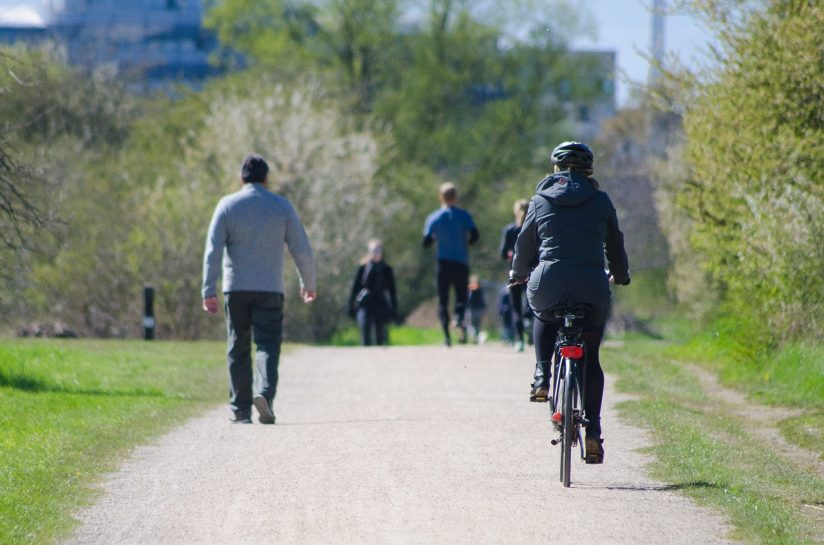 Measures of walkability, greenness, and air quality are among the environmental exposure datasets from the Canadian Urban Environmental Health Research Consortium (CANUE) now linked to the Canadian Partnership for Tomorrow Project (CPTP) and available to researchers via the CPTP portal.
"By adding diverse sets of environmental variables to the CPTP platform — including air quality measures, neighbourhood greenness and walkability — we're giving Canadian researchers access to unparalleled resources to examine the relationship between multiple environmental factors and health," said Dr. Jeffrey Brook, CANUE's Scientific Director and Assistant Professor at the University of Toronto's Dalla Lana School of Public Health.
CANUE is a CIHR-funded research platform that collates and generates standardized area-level environmental data on air and noise pollution, land use, green/natural spaces, climate change/extreme weather, and socioeconomic conditions and links this data to existing Canadian cohort studies (including CPTP) as well as administrative health databases.
CANUE datasets, which are indexed to every postal code in Canada, enrich the CPTP's existing information on individual lifestyle, health, and risk factors, physical measures and biosamples. This information, which is regularly updated and enhanced, will be of interest for a wide range of studies, including those investigating the impacts of the urban environment on health, for example – that of local air quality, access to green spaces, opportunities for walking and cycling, noise and light pollution levels, and climate factors on the aetiology of specific health outcomes and population health.
The new datasets include:
Canadian Active Living Environments Database (Can-ALE)
Material and Social Deprivation Indices
Normalized Difference Vegetation Index (NDVI; i.e. "greenness" metrics)
Annual average nitrogen dioxide (NO2) exposure
Annual average ozone (O3) exposure
Annual average fine particulate matter (PM2.5) exposure
Annual average sulfur dioxide (SO2) exposure
Weather and Climate metrics
Satellite based nighttime light
The CANUE datasets are available by request on the CPTP Portal. For more information on how to make a CPTP data access request, visit CPTP's Access Process page.
For more information about these datasets, please visit www.canue.ca or register for CPTP's first webinar on June 11, One billion pieces of data and growing: Canada's Living Population Laboratory Overview, Case Studies & Access Guide.
Click here to register.