Webinar: The Cross-Cohort Harmonization Project for Tomorrow (CHPT)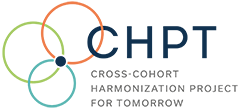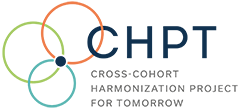 The Canadian Partnership Against Cancer has teamed up with Maelstrom Research, and European and North American research networks to develop innovative resources to facilitate collaborative epidemiological research.
Launched in 2015, the Cross-Cohort Harmonization Project for Tomorrow (CHPT) is a research network led by Maelstrom Research to leverage the use of a selected number of existing cohort studies focused on better understanding the risk factors that contribute to cancer and other major chronic diseases. The CHPT initiative has brought together the data dictionaries of 13 large cohort studies, including the Canadian Partnership for Tomorrow Project, the UK-Biobank, the Nurses' Health Study, and the LifeLines Cohort Study and Biobank to create a pool of searchable metadata on over 2.5 million participants.
The Partnership and Maelstrom Research invite the research community to a webinar on November 29th at 1:00 PM EST to learn about Maelstrom Research's open-source tools, the CHPT initiative, and how to make use of these resources to support current and future research in cancer and chronic diseases.
Missed the webinar? You can watch a recording of it below